For what it's worth, NXT Takeover: San Antonio was one of the better shows WWE has put on over the course of a big 4 pay-per-view weekend. Not a single match was boring or slow but that is the case with most Takeover events. All of the matches really lived up to expectations and some of them even exceeded them. New champions were crowned and here is how the night went and how I feel about it!
Eric Young vs Tye Dillinger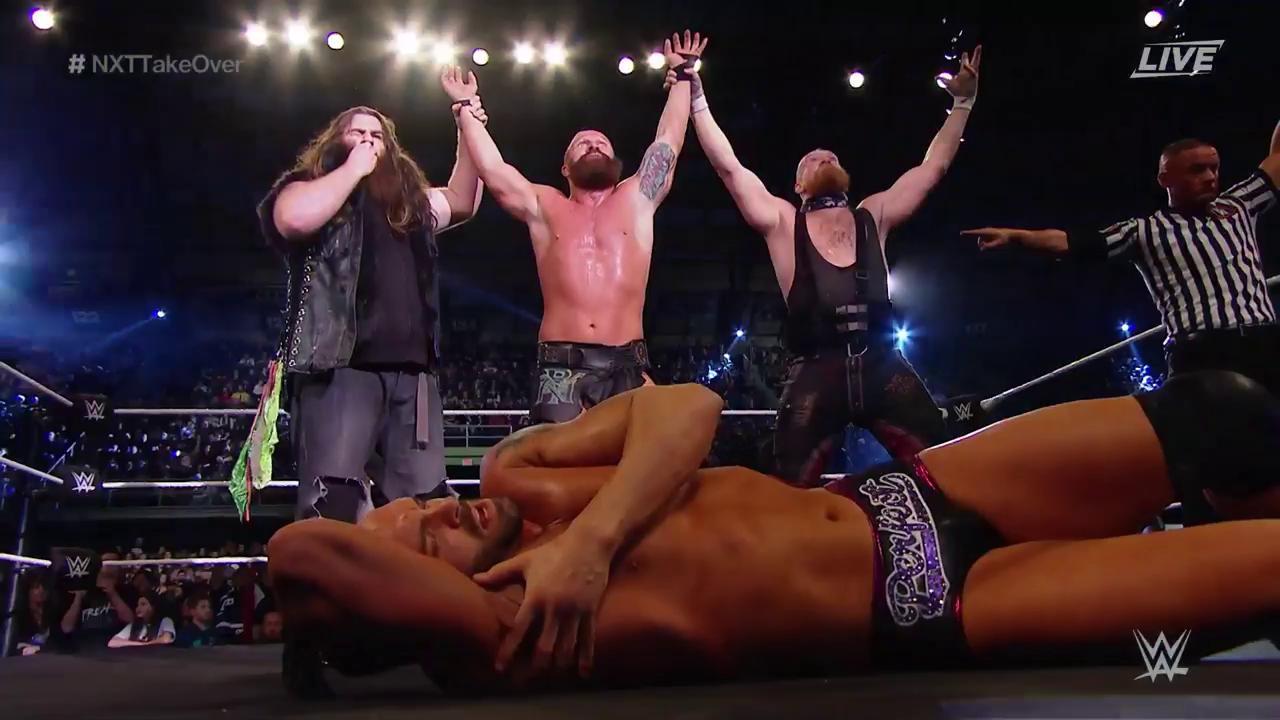 Result: Eric Young def. Tye Dillinger
Grade: B+
Analysis: This had to be Tye Dillinger's going away party from NXT because now there is just nothing for him to do in developmental anymore. Dillinger put in a good effort put in the end Eric Young got the win with the help of his Sanity brethren. It was key that Young win here because one, this is his first Takeover and two, he needs to look like a strong leader. Young should be inserted into the NXT championship picture very soon and as for Tye, a main roster call up is inevitable. The match itself was solid, nothing more. Good in ring action from both men and I liked how Killian Dain and Alexander Wolfe helped Young throughout the match including putting his foot on the bottom rope to force a kick out. I wonder where Sanity goes from here.
Roderick Strong vs Andrade Cien Almas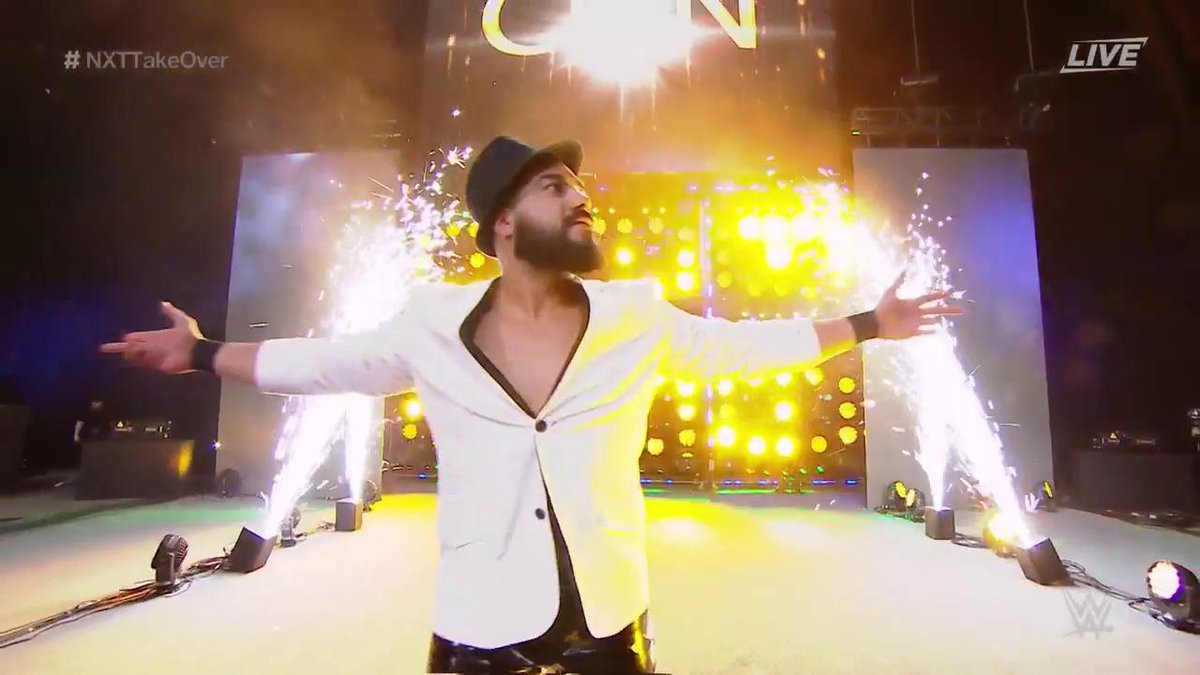 Result: Roderick Strong def. Andrade Almas
Grade: A-
Analysis: This was a great back and forth match between two of the lowkey best competitors in NXT today. There really wasn't a whole lot of build behind this match so it was bad from that standpoint but for a match that was announced at basically the last minute it delivered. Andrade Almas still seems to look lost as to what he is doing in NXT but regardless of how much work he needs, if you put him with another great competitor like himself he will deliver. Roderick Strong made his Takeover debut and it was amazing. His future in NXT looks extremely bright and I would like to see him in the main event scene sometime soon. The turnbuckle backbreaker on the part of Strong on Almas was one of the more brutal moves that were made in this match. In the end the right man won here and both men have nothing to be ashamed of.
NXT Tag Team Championship match: #DIY vs Authors of Pain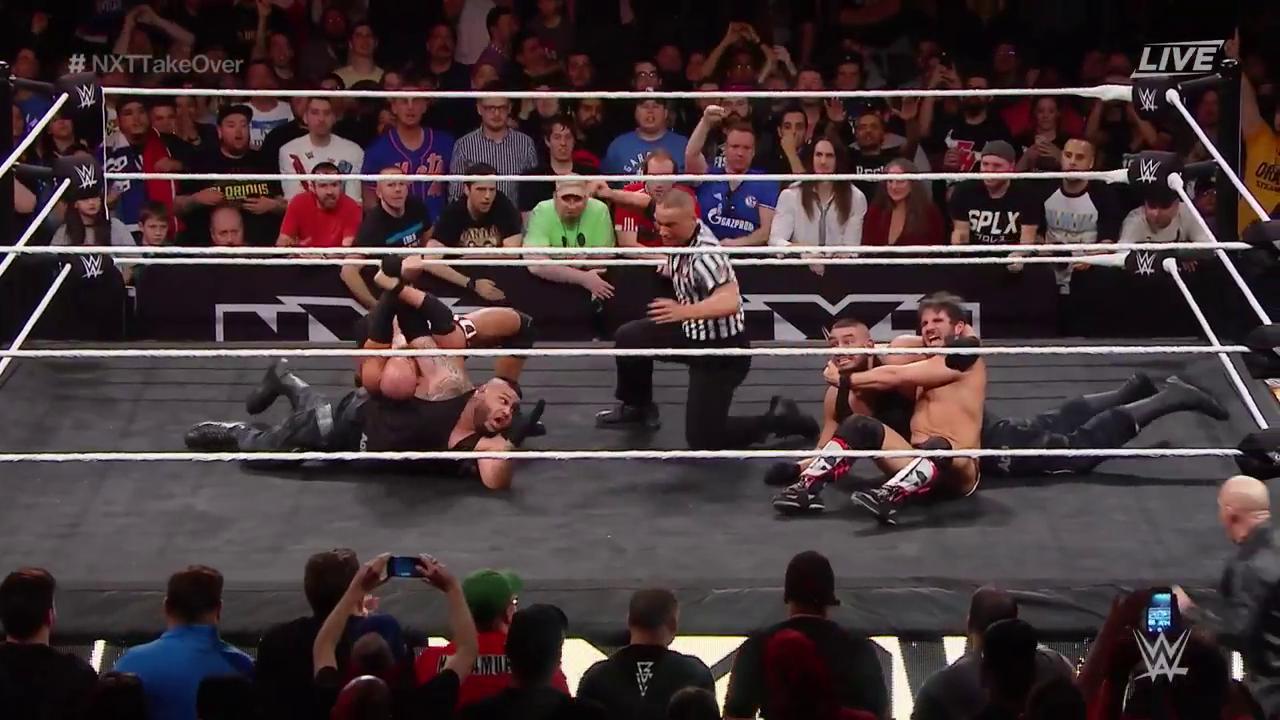 Result: Authors of Pain def. #DIY to become the new NXT Tag Team champions
Grade: A
Analysis: This was one of the most unpredictable matches of the night based on the fact that neither team wanted to lose. #DIY were coming off the match of the year at NXT Takeover: Toronto in which they captured the NXT Tag Team titles from The Revival and it looked like they would continue their underdog story into the entirety of 2017 but that dream would be crushed at the hands of the Authors of Pain. The Authors proved to a lot of people that they aren't the generic big men tag team because they put on a match of the night candidate. There were a lot of false finishes in this match with made it interesting and in the end the size and power were too much for Johnny Gargano and Tommaso Ciampa and the Authors of Pain captured the NXT Tag Team championship. This was a great moment for not only Akam and Rezar but for Paul Ellering as well. Ellering adds another championship to the teams he has managed in his legendary career and if #DIY can't take down the Authors then it seems like there will be no team that can.
Fatal 4 Way match for the NXT Women's championship: Asuka vs Nikki Cross vs Billie Kay vs Peyton Royce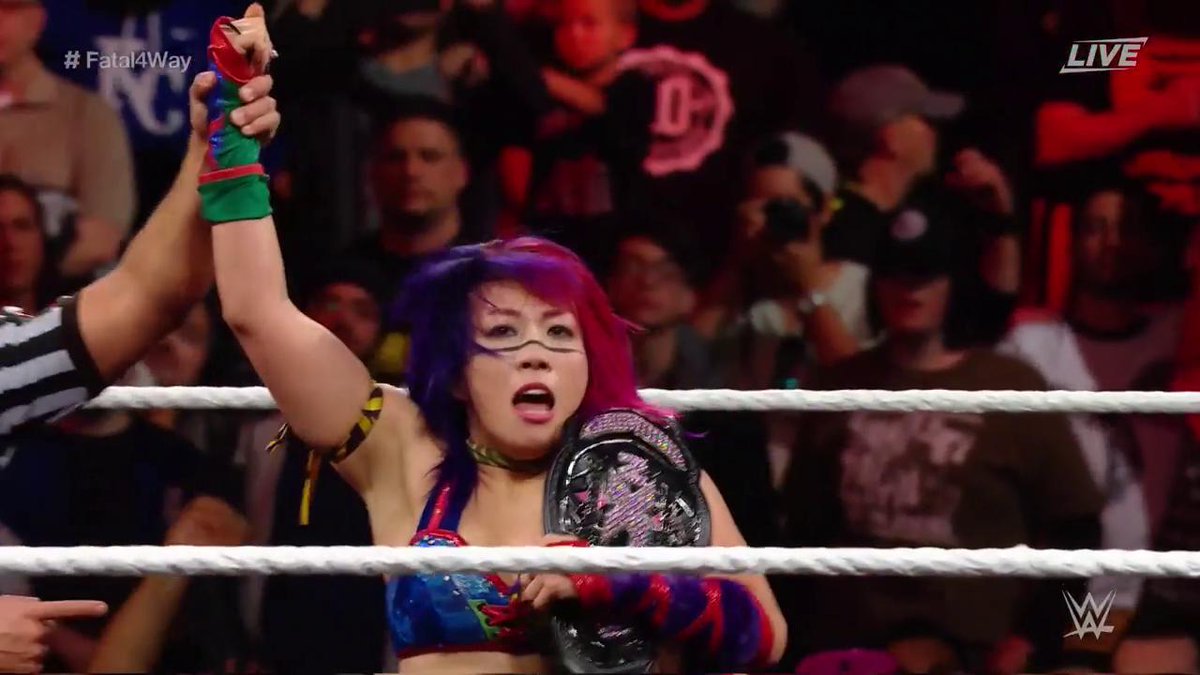 Result: Asuka pinned Peyton Royce to retain her title
Grade: B+
Analysis: This match surprised a lot of people and raised some eyebrows. Asuka is the true queen of NXT and she solidified that by beating all three of her opponents. Billie Kay and Peyton Royce played their roles perfectly in this match and I would like to see more of them in the future. They are really good heels who use each other to get ahead. Nikki Cross looked great in this match as well despite being taken out by a suplex through a table at the hands of Kay and Royce. The ending felt a little rushed but it was still a good match. I believe Ember Moon is next in line to challenge the Empress of Tomorrow since Asuka just shut down all three of her opponents in convincing fashion. The reign of Asuka continues and there looks to be no end in sight.
NXT Championship: Bobby Roode vs Shinsuke Nakamura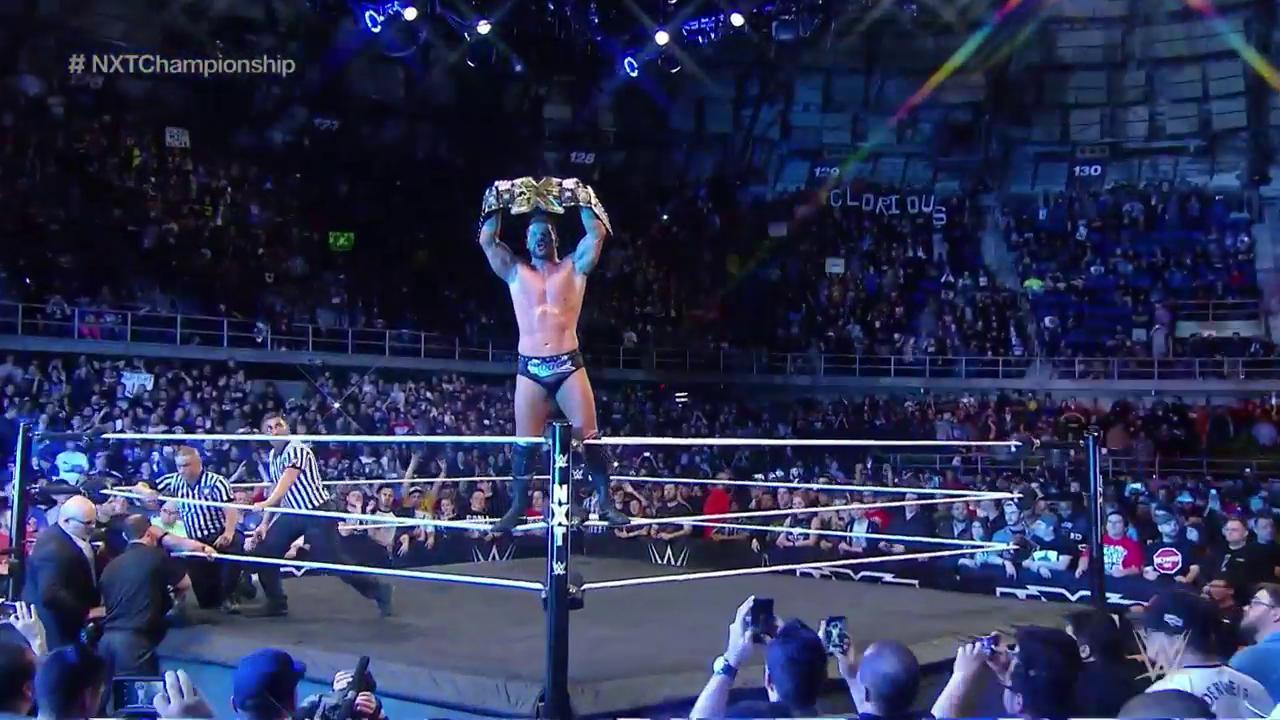 Result: Bobby Roode def. Shinsuke Nakamura to win the NXT championship
Grade: A+
Analysis: Well this match can be described in one word: GLORIOUS! This was by far the match of the night and could be one of the best matches of the year in NXT. There were many false finishes which kept the crowd on their feet and in the end a second DDT took down the King of Strong Style and Bobby Roode was crowned the new NXT champ. Roode is by far one of the best performers in the whole WWE and I hope he has a lengthy title reign. This is not the end of Shinsuke Nakamura in NXT for a couple of reasons. One is his feud with Roode isn't over and he will be getting his rematch soon (possibly at Takeover: Orlando) and two is Nakamura isn't ready for the main roster just yet. We will be seeing more of the Roode-Nakamura program but for now let us enjoy the fact that the NXT championship is now……..GLORIOUS!
Note: Follow me on Twitter! My handle is @repete617!