For all things considered, WWE had some of the best talent they have ever had on their roster in 2016. A lot of guys broke out in ways  never thought possible and others started to make their legacy a reality. We saw new faces and new champions throughout the year and overall we had one of the better years in WWE. If your a fan of the company like myself they you have had the pleasure of enjoying these elite superstars and the matches they put on. This list is the cream of the crop in WWE and these guys deserved the adoration they have received from the fans. Let's jump right into who I think were the best wrestlers WWE had to offer this year
10. Cesaro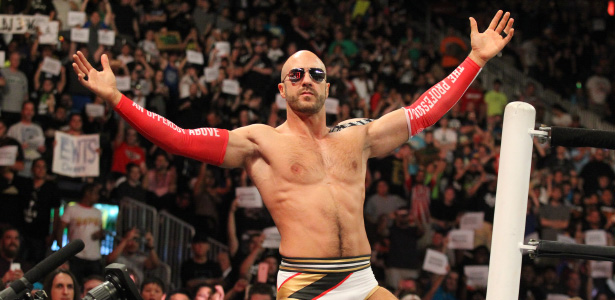 Probably the most underappreciated wrestlers on the roster today, Cesaro had one hell of a 2016. It first saw him make his return from a shoulder injury on the Raw after WrestleMania 32 in which he competed in a very good fatal 4 way match against AJ Styles, Kevin Owens and Chris Jericho. His year of spectacular matches continued when at Extreme Rules he was involved in a match of the year candidate. The match was a fatal 4 way for the Intercontinental championship that included The Miz, Kevin Owens and Sami Zayn. Another good highlight of Cesaro's year was his comeback in the best of 7 series against now tag team partner Sheamus. The match at Clash of Champions was one of Cesaro's best during the year and gives me a reason to put him on this list. WWE just needs to book him in the smart way because he deserves it. It almost seems like WWE likes to mess with the Swiss Superman in various ways that aren't funny. Hopefully he ends up on Smackdown and enjoys a taste of the title picture.
9. Sami Zayn
The Underdog from the Underground had a spectacular 2016 in my eyes. While on paper Sami Zayn looked like he could have done more in WWE he actually did more than what was expected of him. His surprising debut in the Royal Rumble match brought fans to their feet especially when he got payback on his former friend Kevin Owens by eliminating him from the rumble match. From there Sami continued to work in NXT until he made his Raw debut by saving Neville from an apron power bomb at the hands of Owens. Zayn also put on two match of the year candidates. The first coming at NXT Takeover: Dallas when he took on the debuting Shinsuke Nakamura in what would be Zayn's final NXT match. This match tore the absolute roof off of the area, it was fast paced, hard hitting and excellent to watch. What a way for Zayn to end his NXT career. The second came at WWE Battleground when he once again took on Kevin Owens. This match was unlike anything we have seen from both competitors. This had real emotion, real energy and was one of the best matches we had seen throughout the year. Zayn's current position in the company is less to be desired and hopefully next year he ends up on Smackdown where he will flourish.
8. Roman Reigns
The guy that no one likes to love and everyone likes to hate had an incredible 2016 campaign. It was almost funny to see how much everyone hates Roman Reigns because of the fact that WWE refuses to turn him heel. Plus a lot of the smart fans know about the guys that aren't being pushed over him which gives them more of a reason to boo the big dog out of the building. Reigns' year began when he defended his WWE World title in the Royal Rumble only to be eliminated by Triple H and lose said title. He later won the right to face The Game in the main event of WrestleMania 32 by outlasting Dean Ambrose and Brock Lesnar. He went on to defeat Triple H and reclaim his WWE World title to hellacious boos from the crowd at AT&T Stadium. Reigns then entered a rivalry with AJ Styles that saw two very good matches at both WWE Payback and Extreme Rules. A returning Seth Rollins dethroned Reigns as champion at Money in the Bank and after that we had a shocker that made the die hard fans laugh their butts off. Reigns was suspended 30 days for violating the wellness policy but still made it back to have The Shield triple threat match that everyone was asking for at WWE Battleground. Roman is finishing off his year with the United States championship in which he won from Rusev at Clash of Champions. WWE hopes to elevate the US title by putting it on Reigns and it will be interesting to see who he drops it too in 2017.
7. Seth Rollins
When Seth Rollins finally made his WWE return at Extreme Rules it brought everyone to their feet. Many people thought Seth Rollins would return as a babyface due to the loud ovation he got when he returned and the Raw after Extreme Rules. However WWE decided to save Rollins' face turn and kept him a heel which was fine. His first main event match back from injury saw him reclaim the WWE World title he never lost only to lose it minutes later to Dean Ambrose who cashed in his Money in the Bank contract. Rollins then went on to be the first pick in the 2016 WWE Draft. At SummerSlam he faced Finn Balor for the right to crown the very first WWE Universal champion and while he was unsuccessful in doing so he and Balor put on one of the best matches of the night. What really made Seth Rollins' year was when Triple H turned on him by giving him a pedigree and costing him the vacated Universal title which, to me at least, turned Rollins face. WWE is doing right by saving Rollins vs Triple H for WrestleMania 33 and when that match happens, Seth will most likely defeat The Game and really solidify his face turn.
6. Dean Ambrose
The Lunatic Fringe had one of the best years out of any superstar on the roster right now and once I explain to you why he had an amazing year you'll see why I put him ahead of his former Shield mates. Ambrose started the year by having a top 10 match of the year against Kevin Owens at the Royal Rumble for Ambrose's Intercontinental championship. The match was under Last Man Standing rules and the two men beat the living hell out of each other. Later that night Ambrose ended up being one of the last men in the Royal Rumble match and was eliminated by Triple H. No one saw Ambrose being one of the last two men in the rumble match so it was a nice surprise to see him get a mini push. Ambrose did lose his Intercontinental championship in a fatal 5 way match on Raw but there wasn't any need for him to hold the belt anymore so it was for the best.
He went on to face Brock Lesnar and Roman Reigns for the right to challenge Triple H in the main event of WrestleMania 32. While Ambrose didn't win the match he still had a good outing. Ambrose faced Brock Lesanr in a street fight at WrestleMania which say Ambrose fall victim to the beast. After WrestleMania he entered a feud with Chris Jericho that saw the first Asylum match in WWE history. The feud was alright but the Asylum match was very boring. Things went only up for Ambrose after that because he went on to win the Money in the Bank ladder match. He used his briefcase on the same night he won it to capture his first ever WWE World championship. This was a great feel good moment for Ambrose because he was one of those underdogs that deserved a shot at the top. He was Smackdown's first pick in the 2016 WWE Draft and miraculously won the Shield triple threat match to retain his WWE World title. He later dropped the title to AJ Styles at Backlash. Ambrose had a very good 2016 and if it wasn't for the next 5 superstars, he could've been named superstar of the year.
5. The Miz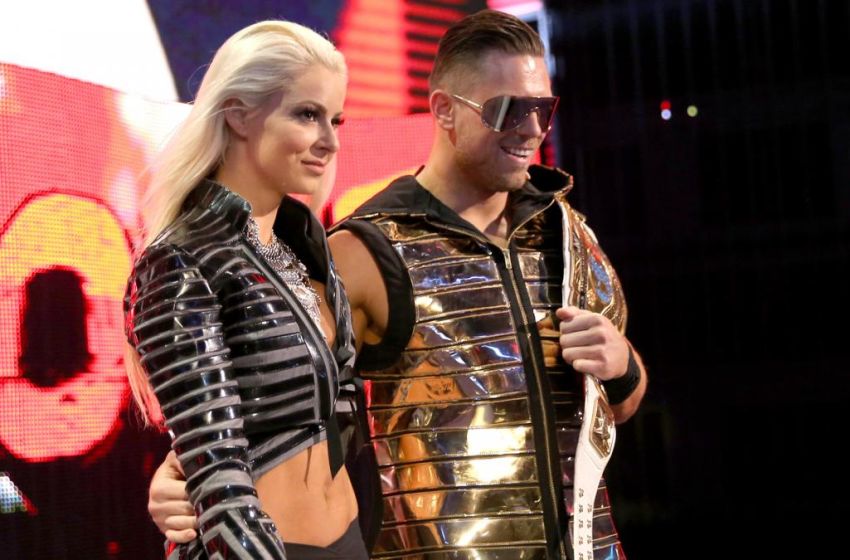 This may seem so crazy to put The Miz at this spot but from what he has done in 2016 it should come at no surprise. Many fans have said it countless times that The Miz's Hollywood jerkoff gimmick is the best thing that has every happened to him and it is true. The gimmick came into it's own last year but really took off this year. The Miz's first big moment of 2016 was winning the Intercontinental championship from Zack Ryder just a day after Ryder had won it at WrestleMania. The match also saw the return of Miz's real life wife Maryse who later would serve as his valet. 2016 should be known as the year The Miz solidified himself as won of the best Intercontinental champions in history because his "never ending Intercontinental title tour" had some of the best matches of the year including a fatal 4 way at Extreme Rules and a title vs career match at No Mercy against Dolph Ziggler. The one moment that made The Miz crack the top 5 this year is when he cut a vicious promo on Smackdown GM Daniel Bryan that left the whole wrestling community talking. Bryan said Miz wrestles too soft and that was when Miz POPPED off on Bryan for retiring early and being too scared to get in the ring again. Ever since then Miz has taunted Bryan at every chance he gets and hopefully this leads to a match at WrestleMania, possibly for Miz's IC title. The Miz continues to show that he is certainly deserving of one more WWE World title reign.
4. Finn Balor
This may seem like somewhat of a shocker considering Balor didn't seem to do much in 2016 but if you say he didn't do as much as some of the other guys on this list then you need to look back at the year. Balor became the longest reigning NXT champion in history this year when he beat Neville's record. He had countless hard hitting brawls against Samoa Joe which included a steel cage match at NXT Takeover: The End. Balor surprisingly lost his NXT championship to Samoa Joe at a live event in Lowell, MA which ended his 292 day reign as champion. When he lost that title fans knew that a main roster call up was immanent for The Demon King but he had to do one last thing in NXT first. He faced Shinsuke Nakamura on an episode of NXT which felt more like a WrestleMania match. While Balor was unsuccessful in that match, he went out of NXT on a high note. Balor was one of the first NXT draftees in the 2016 WWE Draft when he was drafted to Raw. He later won a series of matches which included a fatal 4 way and a match against Roman Reigns to see who would face Seth Rollins at SummerSlam to crown the first ever WWE Universal champion. He defeated Reigns and went on to defeat Rollins to become the Universal champion. Unfortunately he had to vacate his title the next night on Raw due to a shoulder injury he got during his match with Rollins. Balor is so high on this list because of how quickly he was pushed and how he made good on that push. I expect Balor to return at the Royal Rumble and challenge Kevin Owens for the Universal title at WrestleMania 33
3. Chris Jericho
How on earth in 2016 is Chris Jericho in the top 3 of wrestlers of the year at his age you may ask? The reason is he is the best ever and only keeps getting better with each passing year. This run in WWE he is on is one of his best since returning to the company full time. We all thought that Jericho would be done after feuding with AJ Styles this year but he stuck around for the full year and solidified himself as the greatest of all time and the best in the world at what he does. Part of the reason Jericho is in the top 3 this year is because of his heel turn. Whenever some one returns to the WWE they always get a face reaction from the crowd and that is exactly what Jericho got when he returned in January. After turning heel in his feud with AJ Styles he went on to win at WrestleMania 32. Fast forward to around August and Jericho teams up with Kevin Owens to form one of the best buddy relationships we have seen in WWE. Jericho also created "The list of Jericho" which is very reminiscent of his promo he cut on Dean Malenko in WCW. Jericho is the only man in history to get pieces of paper and a clipboard over with the crowd and throughout this whole year with all of his promos and matches he kept proving why he is one of the greatest of all time.
2. Kevin Owens

Kevin Owens entered 2016 as someone who the WWE should elevate to the main event scene immediately and while it took him some time to get there, when he got there he proved why he belonged in that spot. Owens started off the year feuding with Dean Ambrose for the Intercontinental championship. The two had a brutal last man standing match at the Royal Rumble in which Ambrose won but weeks later in a fatal 5 way mach on Raw, Owens won back his Intercontinental championship. Owens entered WrestleMania 32 as champion but unfortunately didn't walk out as champ as Zack Ryder shocked the world and captured the belt. Owens would feud with his lifelong friend Sami Zayn after WrestleMania which turned into the feud of the year. Zayn and Owens but on a match of the year contender at Battleground and were also apart of another match of the year contender in the fatal 4 way for the Intercontinental title at Extreme Rules. After the brand split many thought this would be the time that Kevin Owens finally captures a world title and boy were we all right. Triple H shockingly turned on Seth Rollins which allowed Kevin Owens to capture the Universal title. Fans were elated that Owens had finally captured a world title and so far his title reign has been very good. The thought is that Owens loses the title at the Royal Rumble to Roman Reigns but for now let us just enjoy the fact that one of our indie darlings is a world champ. Owens looks to continue The Kevin Owens Show in 2017.
1. AJ Styles
I mean did you expect anyone else? Every die hard wrestling fans dream came true when AJ Styles made his long awaited WWE debut in the Royal Rumble. The moment was one of the best moments of all time and if you understood the back story to it then you'll agree with me. No one thought we would ever see the Phenomenal One in WWE but we were finally proven wrong. Styles' first feud came against Chris Jericho and what a first WWE feud it was. Styles picked up some good wins over Jericho but Jericho got the last laugh and defeated Styles at WrestleMania. The night after WrestleMania Styles won a fatal 4 way number one contender's match and went on to feud with Roman Reigns for the WWE World title at Payback and Extreme Rules. Many fans were upset that Reigns would beat Styles since no one likes to like Reigns and everybody loves AJ Styles but in all honesty this was the best thing to happen to AJ. After the feud with Reigns was over Styles turned heel and began the fantasy feud we all asked for, he feuded with John Cena and WON. Styles first beat Cena with some assistance from The Club at Money in the Bank which left a sour taste in some fans' mouths but fast forward to SummerSlam and Styles defeats Cena CLEAN AS A WHISTLE.
No one could believe it. After many underdogs stepped up to face Cena only to be defeated and buried by him Styles defied the odds and pinned him cleanly in the middle of the ring. After this huge win it meant that Styles was being set up for the ultimate dream come true, Styles was going to win the WWE World title. At Backlash Styles defeated then champion Dean Ambrose to solidify his status as one of the greatest of all time. After dominating in NJPW, TNA and ROH Styles was finally awarded with the greatest prize in the history of wrestling and we couldn't have been happier. People are mull on if Styles will be champ come WrestleMania 33 but in all honesty he doesn't need to be. Sure it will suck when he loses the belt but the fact that he is in the company for what looks like the long run makes things seem a lot brighter. 2017 looks to be a Phenomenal year for the face that runs the place.