With WWE holding Summerslam in Brooklyn, NY for the second consecutive year, they also decided to do NXT Takeover in Brooklyn once again. This becomes the first Takeover to happen in consecutive years and it looks like in 2017 we will get it again since WWE is holding Summerslam in Brooklyn again next year. The card looks very stacked in terms of star power and some of these matches could be show stealers. While none of the matches may come close to the spectacle that was Sasha Banks vs Bayley last year, it definitely look to deliver some very good, hard hitting contests. As always with Takeover events, every NXT title is on the line and the rest of the card are rivalry matches. Let us have a look at these matches and who I believe will come out winners in their respective bouts.
Austin Aries vs No Way Jose
So from what I've been understanding with this feud, Aries interrupted Jose's "dance party" and I guess that makes him the heel of this match. As wild of a gimmick No Way Jose is, he has been picking up steam in NXT and the crowd are starting to get behind him. We all know how good of a performer Aries is and by putting him against a guy like No Way Jose, you would think it would be a waste but no. Aries turning on Jose is the perfect way for him to turn heel just because of how over Jose is. This match doesn't look to be a show stealer but it does promise to be solid. I expect Austin Aries to pick up the win here, but I wouldn't be shocked if No Way Jose gets an upset win via a roll up or something like that.
Bobby Roode vs Andrade Cien Almas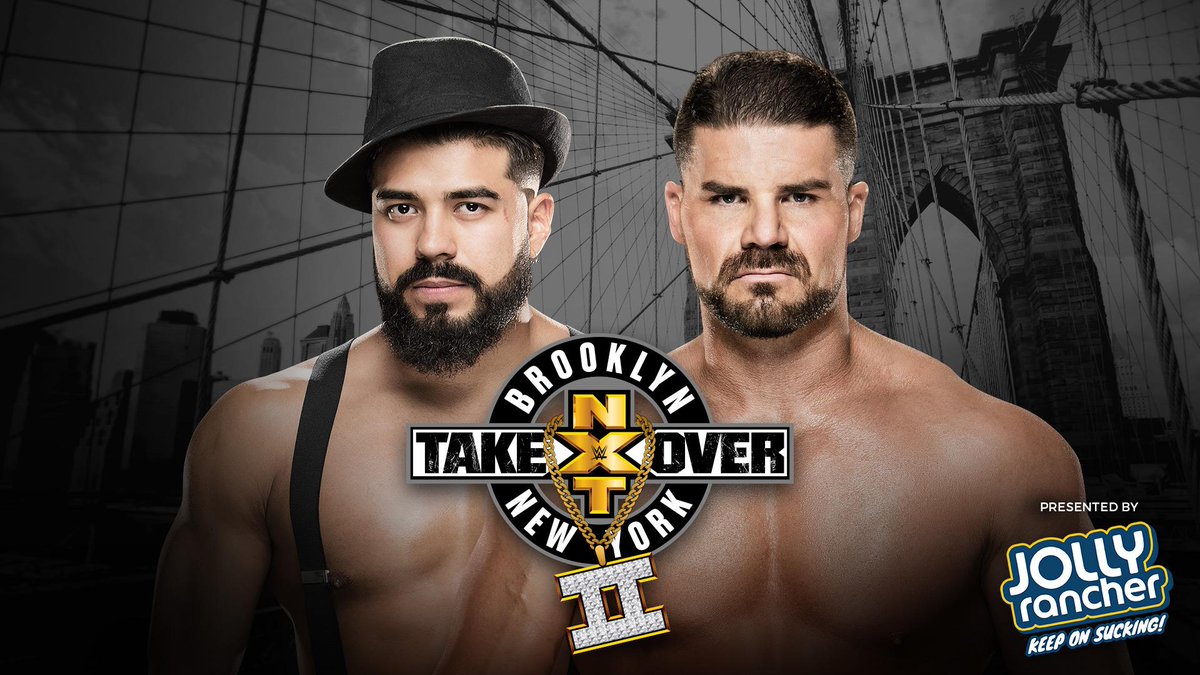 When Bobby Roode first appeared in NXT at Takeover: Dallas, I honestly got goosebumps. We all know how good of performers Samoa Joe, AJ Styles and Eric Young are and their legacy in TNA but if you want to talk about of the best TNA world champs ever then you have to talk about Bobby Roode. I honestly think this arrival is bigger than Samoa Joe and Eric Young because Roode is the type of guy that, when he arrives on the main roster, will have main event caliber matches against John Cena, Randy Orton, Dolph Ziggler and Seth Rollins. I am not underestimating how good Andrade Almas is, I know from his time in Mexico that he is also another big signing on the part of NXT and he put in a good showing against Tye Dillenger at NXT Takeover: The End but for this contest I'm giving the victory to Bobby Roode. I expect this match to steal the show and elevate Roode into the title picture, as for Almas he will put in a good showing in this match and would be affected by a defeat. This is very bold of me to say here but this match COULD be better than Shinsuke Nakamura vs Samoa Joe.
NXT Tag Team Championship: The Revival (c's) vs Johnny Gargano and Tommaso Ciampa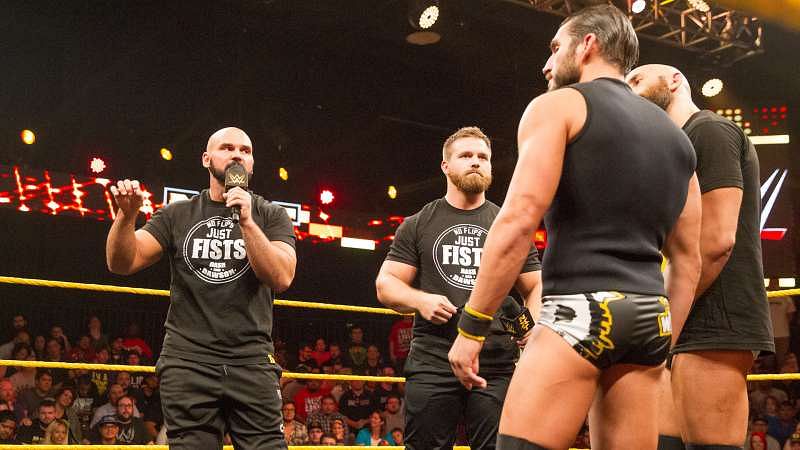 Both of these teams have been a mainstay in NXT for a while now. The Revival are the first two time champs in NXT history and Ciampa and Gargano arrived in NXT a little over a year ago. Gargano and Ciampa are no stranger to each other, they tagged with each other on the indy scene and faced each other in the first round of the Crusierweight Classic. The Revival have turned into one of the top tag teams in WWE which is actually a shock because they weren't supposed to be in this position. They were looked at as just another jobber/okay tag team but have certainly risen up the ladder in the last year, however I think their title reign will come to an end against Ciampa and Gargano. After maybe one more rematch, The Revival will head up to the main roster where tag teams are needed at this moment. With the title win, Gargano and Ciampa could open doors for more indy tag teams to come to NXT (preferably The Young Bucks).
NXT Women's championship: Asuka (c) vs Bayley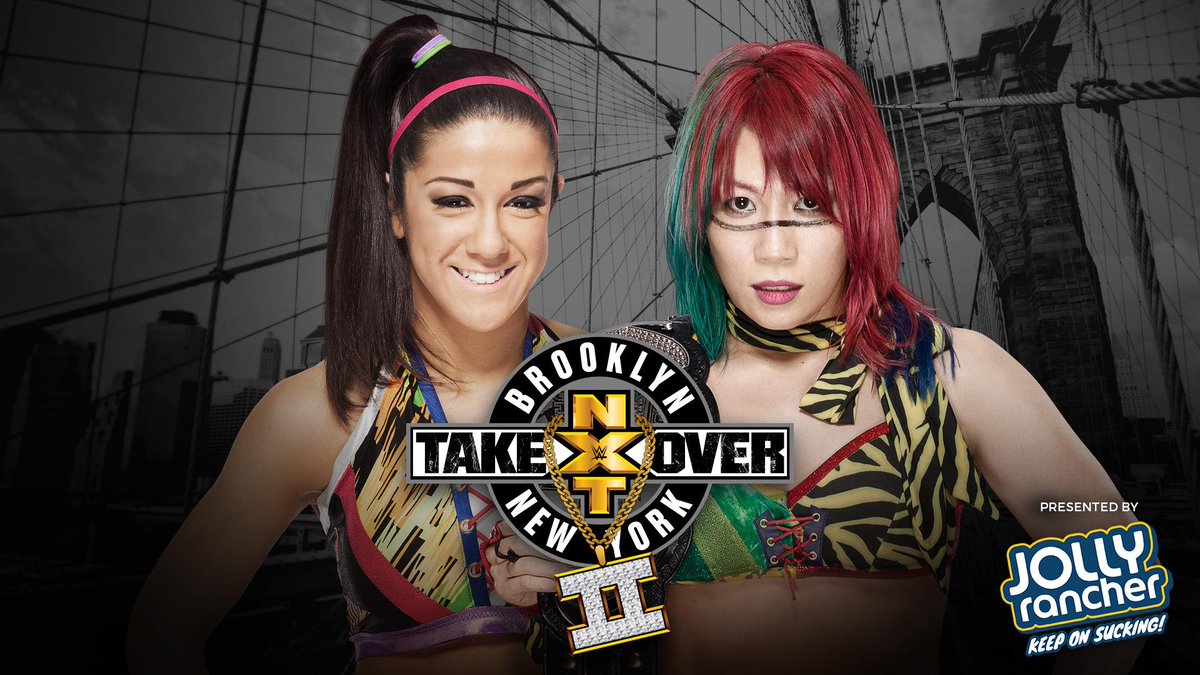 This will be a rematch from the two women's NXT Takeover: Dallas match in which Asuka dethroned Bayley as champion. I'm going to keep this short and sweet since we all know who will win here. Asuka will retain her title because there is no reason for Bayley to win again. She has done all she can in NXT and the time is now for a main roster call up since she has been in NXT for what seems like forever. I expect this to be a good and entertaining match even though we all know the outcome.
NXT championship: Samoa Joe (c) vs Shinsuke Nakamura
This is going to be one hard hitting brawl. I say brawl instead of match because based on both wrestler's styles I expect one, if not both of them, to shed some blood during this contest. Joe's MMA style of wrestling and Nakamura's strong style are the recipe for match of the year candidate. There is no clear cut winner for this match, Nakamura hasn't lost since debuting in NXT and Joe has been on a tear ever since his surprise title win. There will be some stiff shots thrown on the part of both men and I wouldn't be surprised if one of them gets seriously knocked out. I mean think about it, we all know how stiff Nakamura's kinshasa is and we all know that Joe's muscle buster can end your career so my question for this match is what is going to give? My prediction for this contest is Nakamura hits his third kinshasa on an unsuspecting Samoa Joe and pins him for the one, two, three which crowns a new NXT champion.
Staff Predictions
Justin F: @Fitchett_Is_Law
Austin Aries
Bobby Roode
The Revival
Asuka
Shinsuke Nakamura
Colin:@UberTieGuy
No Way Jose
Ciampa and Gargano
Bobby Roode
Asuka
Samoa Joe
Szabo:@OmSzabo
No Way Jose
The Revival
Bobby Roode
Asuka
Shinsuke Nakamura
Patrick:@TheCheeseAbides
No Way Jose
The Revival
Bobby Roode
Asuka
Shinsuke Nakamura
Jesse:@JesseInman_
Austin Aries
The Revival
Bobby Roode
Asuka
Shinsuke Nakamura
Writer's note: Who do you think will win at NXT Takeover: Brooklyn 2? Tweet me your predictions @repete617 on Twitter!